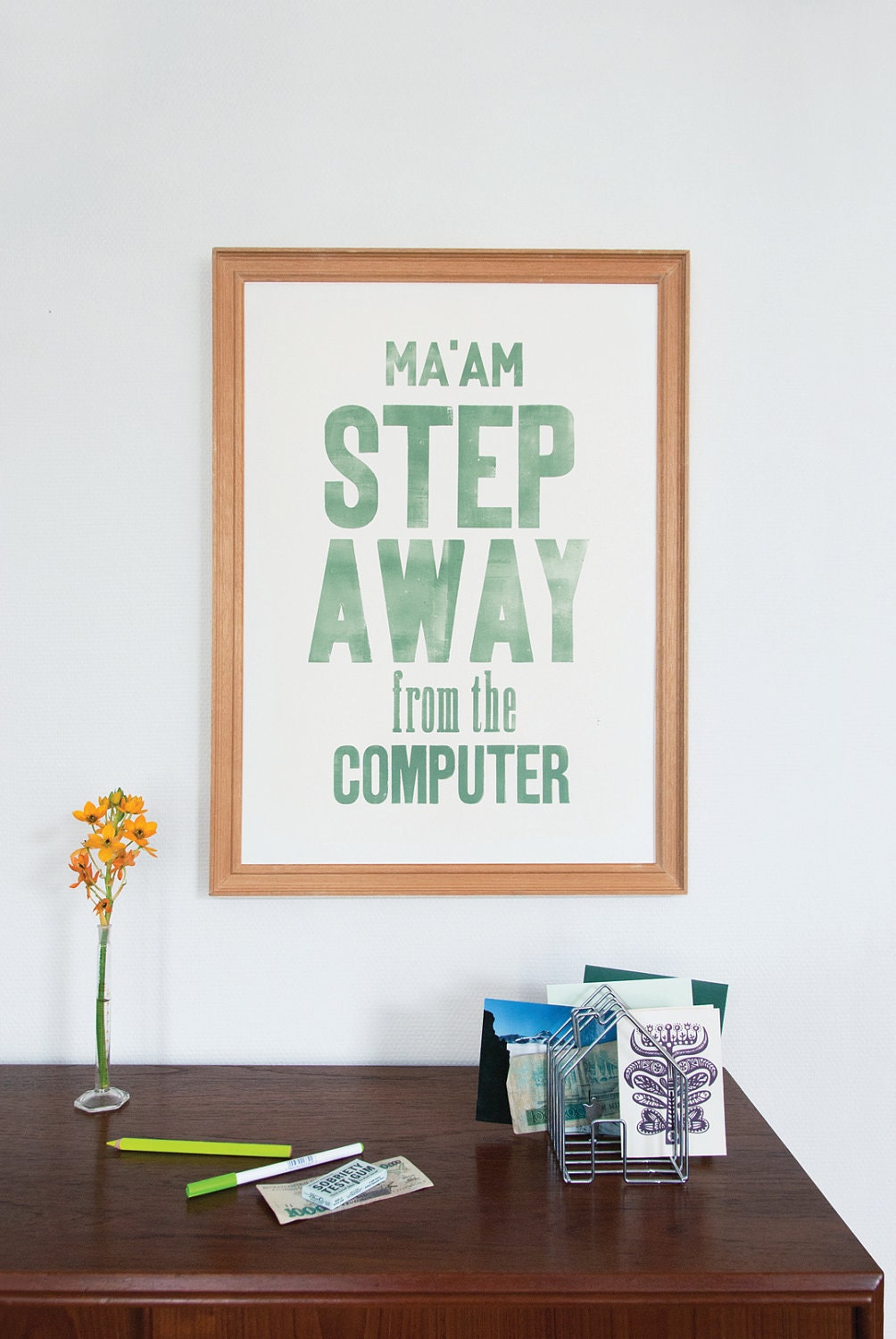 i get to step away from the computer today because guess where i am??  TEDX cleveland!!  i can't wait to share with you all how it was – i'm assuming i'll come home ready to take on the world – or at the very least, inspired
 i'll fill you in next week!
if you get a chance, check out these links:
// thanks to papernstitch i have yet more typography quote prints to obsess over!!
// when life hands you a sh*t sandwich via marie forleo (i think we've all been there!)
// elie over at punctuation mark was sweet enough to invite me to be a part of her interview series.  you can read my interview here – and find out why i have clotheslines hanging in my office!
// i'm sharing my tips & ideas over at vianza for creative newsletters to send out to your mailing lists.  i would love to know what ideas you all have!
happy friday!!!
[image above:  la farme letterpress studio]